Total Food Service magazine interviewed Elara Brands' CEO, Dan Grinberg, for his outlook on the 2022 disposable glove market in its May edition. With 30-plus years of industry experience, Dan is a trusted resource for those looking for guidance about this essential product category. After two years of extreme price and supply chain volatility and with restaurant traffic picking up, the story is particularly timely.
Grinberg addresses some important questions: As restaurants grapple with rising food, packaging, and transportation costs, what can operators expect when it comes to glove availability and pricing? Will lockdowns in China impact supplies and prices? How can operators save money? Will the COVID-19 situation – including new variants – impact safety protocols and consumer perceptions around safety?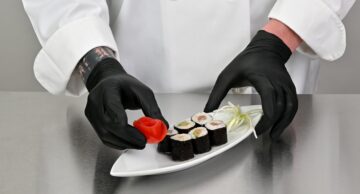 For Dan's perspective on these and other topics, please click below to download the article.